Results-driven representation in key areas of law including issues impacting women
There has never been a better time in history to be a woman, yet women still face a daunting array of challenges, especially when it comes to legal issues. We work hard to make our services accessible to those who need us most.
The Femme Project draws together professionals committed to exceptional client service, focused on those who serve the unique needs of women or those who identify as them. Collectively, we leverage our deep trench of resources for women whether it is in finance, tax, real estate, banking, insurance, coaching, branding, nonprofits, wellness, and health—collaborating with the best of the best to inform our clients. This is a space to raise awareness and address the specific needs of women. Statistically, women live longer than men click here and face issues especially now due to the gender pay gap and related concerns that fuel issues of gender inequality. Stay tuned, as we post insights from local professionals on this critical topic, and celebrate shared victories. Email us at office@hvplawoffices.com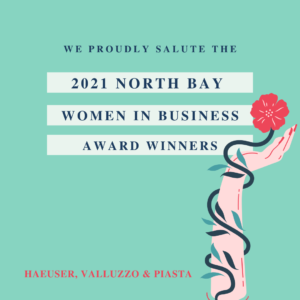 We proudly salute the 2021 North Bay Women in Business Award winners for the San Francisco North Bay. These eleven women exemplify not only the spirit and strength of women in business today but our vibrant business community. Our biggest shout-out goes to our friend, neighbor, and occasional business consultant, Lorraine Aho, founding partner of Aho Financial Forensics.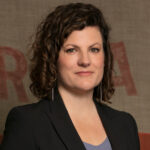 Not to blow our own horn, but a vote for our own Mary Piasta for Sonoma Valley People's Choice Awards is a vote of support for professional women everywhere.
While not gender-specific in our approach, our women clients especially look to us for guidance on legal concerns in business and in life, spanning key areas of practice at our firm.
We provide the legal services entrepreneurs and small to mid-size business owners need to navigate the start-up and operational concerns of business ownership. Women may still face business challenges and struggle to survive in what remains a male-dominated arena. We help even the odds by ensuring your business structure is set up and ready to go, with the general counsel services to maintain your business long-term. We provide legal advice on finance issues including gender inequalities and other business aspects of an unfavorable work environment. Having our legal team in your corner can motivate you to successfully follow your dream of business ownership.
Estate planning can be fraught with complications for the unwary. Women outlive their partners statistically―so there is a need for a comprehensive plan with estate clarity and the collaborative work of other professionals (financial advisors, etc.) to ensure women's goals are understood, honored, and met. Women may also face major challenges deriving from the demands of family and the fear of making the wrong decision. We are adept at helping plan for their legal future and control their estate, with a particular focus on the issues women may encounter.
Our recent seminars, Fiduciaries & California Cares A Lot, cover key issues for estates large and small. We help secure your assets, advise on having your ducks in a row to appoint someone to make decisions on your behalf if you are unable, and provide legal solutions to address family concerns and ensure your legacy.
Women involved in family-owned businesses can face unique problems. Issues cited by leading experts focus on leadership, management, and succession challenges. Our experienced lawyers provide guidance on the fundamental legal considerations of family-owned businesses while helping families address management, growth, profitability, and successions including gender-based inequalities and the all-important community ties frequently cultivated by the women in the family.
Women-owned and managed wineries face more than their share of gender-based inequalities. Our experience with the male-dominated tech industry combines with local knowledge to give us unique insights into the exclusive boys' club of various industries. We provide a framework for women to succeed as wine industry leaders, offering legal counsel in property acquisition and land use, regulation, and business considerations to level the playing field and help women advance in the challenging arena of wine law.