Thomas A. Haeuser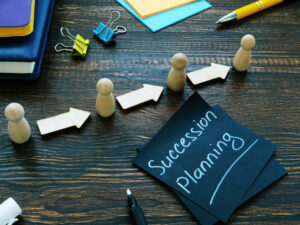 Partner Thomas A. Haeuser takes on new role as HVP advisor and community leader
We are proud and pleased to announce that our long-time partner Thomas Haeuser will be taking on a new role at the firm in the new year. Effective January 1 2022, Tom will continue to serve in an advisory capacity, taking a step back from active practice to focus on community activities. Those around town already know Tom for his presence on the Plaza and his unflagging efforts to make our town and the surrounding community a special place for businesses and families to thrive across multiple generations.
Everyone Needs a Good Succession Plan
Tom's transition, already several years in the planning, is based on a multi-phase succession strategy designed to grow the firm in exciting new directions while preserving its 125-year+ legacy as the oldest law firm in Sonoma county. As the roster of clients and their legal needs grew, Tom was joined by his current partners, Mary Piasta and Anthony Valluzzo. Together, they continued to build a thriving law practice serving estate planning, family business and related needs throughout Northern California and the state of Washington.
How It Works
In the coming months, we will continue to provide the full scope of legal services and nurture our long-standing client relationships while paving the way for the future of HVP. Tom's transition to his new role allows us to preserve the law firm you have come to know and trust for future generations of client service. Tony and Mary will continue to work with all of the firm's clients while Tom will weigh in on significant management decisions and consult as needed on strategic matters of law and business. The partners will be supported by the dream team of Norma Athens, Client Finance Officer, Lori Beth Merrill, Legal Analyst, Penny Martin, Paralegal and Client Relations, and Olivia Clark, Paralegal, allowing HVP to still provide the concierge service and legal expertise you have come to expect.
An Ongoing Legacy of Community Service
Putting the plan into action and continuing his 47-year trajectory of community service, Tom recently stepped up his roles in two vital community service organizations, Friends Helping Friends (FISH) and the Sonoma County Library Commission. Tom now serves as President of the FISH Board of Directors, continuing his longstanding affiliation with an organization that has been lending a helping hand to neighbors in need for 50 years. Tom is also Vice Chair of the Sonoma County Library Commission, supporting our county-wide library system.
Tom will continue to be a presence around town and to work his magic behind the scenes at HVP. We appreciate your support of HVP partners and staff as our succession plan unfolds.