Employment Law Overview
Our focus on the legal issues encountered in business has grown to include a specialized employment law practice. We recently expanded the firm to include Mary Wright and Oriet Cohen-Supple of the woman-owned employment law firm of Wright & Supple LLP (W&S) to offer advice and counsel on issues ranging from complex wage and hour questions, classification of workers as independent contractors or employees, to termination or disciplinary practices and procedures.
From handling the unique employment issues of family-owned businesses to advising business clients large, small, or just getting started, Wright & Supple now serves as legal counsel to provide labor and employment law advice and counsel services directly to our clients. Most important, they can take on the day-to-day advice and counsel that businesses need. Adding to HVP's role as outsourced general counsel, we are now able to handle both business advising and internal employment issues with ease and expertise.
Who We Are
Wright & Supple was founded by Mary Wright and Oriet Cohen-Supple in 2017. Drawing on their strong backgrounds in business and employment law, the duo offers key legal services to a wide range of employers and employees, including HVP clients.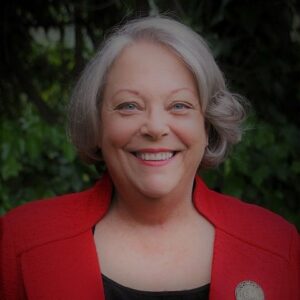 Mary Wright
Prior to forming Wright & Supple, Mary was a partner and served as General Counsel to the international employment law firm, Ogletree Deakins. Read more here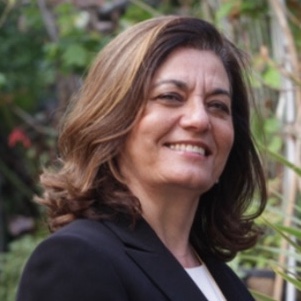 Oriet Cohen-Supple
Oriet was a partner at Carroll, Burdick & McDonough LLP, where she was vice-chair of the firm's the Business Litigation Practice Group with decades of both business and employment law experience. (Mary and Oriet met at Carroll Burdick where Mary was also Chair of the Firm's Employment Law Practice Group.) Oriet is Managing Partner of Wright & Supple. Read more here
Advice and Counsel
Mary and Oriet combine more than 40 years' experience with California-based employment law and litigation in thousands of employer and employee disputes. They help employers manage the myriad issues of the employment life cycle and address any issues that arise during the employee selection process and during an employee's tenure with the company, including:
Hiring and onboarding
Performance engagement and management
Wages and compensation
All areas of civil rights and DEI policy, procedure and compliance
Medical condition and disability accommodation and leave administration
Discipline
Separation of employment
Workplace Investigations
Adept at anticipating and navigating the increasingly frequent challenges of workplace investigations, Wright & Supple conducts fair, objective and neutral investigations into any employment matter. They provide reliable, written findings of fact supported by interviews, a thorough document review, and a neutral, professional credibility analysis.
Consultation Services
No strangers to litigation, the W&S team frequently works with trial counsel to advise and provide guidance on employment law issues arising in lawsuits.
HR Infrastructure
At the heart of the matter, Mary and Oriet help clients develop a culture of ethics and compliance. They can develop and help your team roll out and run your company's HR infrastructure from handbooks to exit interviews.
Contractor to Employee Conversions
When it comes to staffing considerations, W&S work with companies of all stripes to classify and re-classifying your workforce across the full range of federal, state, and local classifications of workers. Mary and Oriet work with clients to develop a comprehensive plan for reclassification of workers from independent contractors to employees, or vice versa, as needed.
Change Management
In employment as in life, change is a given. From working with family members to hiring workers who become family, Mary Wright and Oriet Cohen-Supple give employers and their workforce a team advantage. Among other key services, they provide employment advice and counsel to executives in transition during merger and acquisition, potential layoffs and termination, and can conduct due diligence reviews of HR in a merger and acquisition.