The HVP Experience—What sets us apart?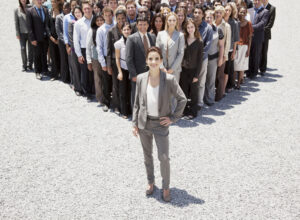 Simply stated, HVP lawyers give our clients a competitive edge. Every one of us attended top-ranked law schools, learned our craft from well-recognized legal teams affiliated with sophisticated law firms, and maintain close ties to the communities we serve. We want to be the lawyers you trust to have your best interests at heart, and to go the distance for our clients. As business strategists, we trailblaze an entrepreneurial approach to legal services that realigns traditional service models. How do we do this? Read on.
ABA Approved
Each of our lawyers got their start at top-ranked ABA-accredited law schools or the equivalent. American Bar Association accreditation is an exacting process that lasts a minimum of three years. The process ensures a level of national uniformity in legal education and practice. If you attend a school approved by the ABA , you are eligible to sit for the bar exam in any state, which is essential to the practice of law. All but one of our lawyers attended U.S. law schools top-ranked by U.S. News & World Reports, with the other attending a top-ranked university in Israel—giving us access to the best legal training in the business. We went on to learn our craft through long-term experience including big law training, advanced certifications, and top-notch government and private sector service, bolstered by an overlay of finance and business education and experience.
Legal Futurists
At HVP we continue to redefine the practice of law to better serve our clients. We help legal professionals collaborate with each other and with our clients to deliver the legal services you need from a deeper pool than any one firm can provide. We've brought on highly skilled lawyers from several firms to offer employment law, general counsel and litigation services to our clients on an as-needed basis. We combine these highly skilled practitioners with a strong operational base to deliver a curated, concierge experience that pairs exclusive, personalized legal services with accessibility and convenience.
Problem Solvers
HVP lawyers, for example, works with businesses, including wineries, needing estate and business planning services. They are frequently confronted by employee-related issues that need to be resolved in order to move forward. The employment lawyers we work with can jump in to resolve challenging situations, monitor litigation and minimize risk. Problem solved.
Our Stories
Check out our stories. Some may resonate with you, some may not, but in every case we are uniquely qualified by training, knowledge, and experience to protect the rights of those we serve. Your story deserves our personal touch.