Mary Piasta Keynotes Upcoming CarePartners Initiative Program
Five Common Legal Issues Caregivers May Face
In her upcoming keynote address at the CarePartners Initiative Forum on May 6, 2023, HVP partner Mary Piasta combines her estate planning experience with a passion for protecting what matters most to provide a comprehensive overview of the most common legal issues that caregivers caring for older adults with dementia need to consider:
Power of Attorney
Advance Directives
Estate Planning
Putting Together a Care Team
Thoughts on Skilled Nursing and Hospital Stays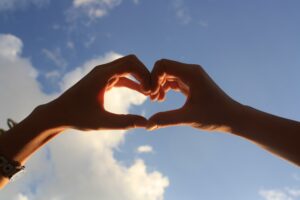 Caregivers traverse an unknown terrain of new responsibilities. Come learn how foundational legal documents and diligence can ease the journey.  Local attorney Mary Piasta will explain these documents and other things to consider so that caregivers can take legal risks off their already overfull plate of worries.
Mary blends personal and professional experience to serve as a legal resource and sounding board for the complex issues caregivers should consider to enable care for their loved ones and themselves.  Combining legal skills with a compassionate outlook, Mary has seen firsthand the complexities that arise as we progress through life, and she can give peace of mind about resulting legal concerns.
You are welcome and encouraged to send specific questions ahead of time to mary@hvplawoffices.com. The topics your raise may be discussed anonymously in an informational setting during the presentation.
---
CarePartners Initiative Forum
Help for Caregivers with Legal and Insurance Issues
This forum will inform caregivers about Medicare options and the importance of a power of attorney.
Saturday, May 6, 2023, 1-3:00 PM
First Congregational Church, 252 W. Spain St., Sonoma
You may pre-submit questions you want to be addressed at the forum by contacting CarePartners Initiative at 707-732-9436.
Registration is required. Please call CarePartners at 707-732-9436 to register.
---