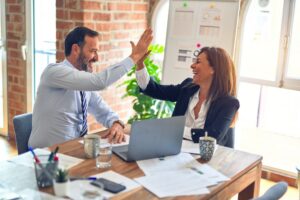 As we enter the new year, it's a good time to do what HVP Law calls a legal checkup. This is a yearly review of your needs for your life, businesses and estate.
For the estate planning side of things, we like to review the status of things through the year to ensure your wishes are properly recorded in your documents. Have there been any changes in your holdings? Did you move? Are there new family members? Are there any new desires for decision makers? Are your beneficiaries current?
For the business side of things, it is prudent to do a review of all things business. This would be your organizational documents, employee manuals, stakeholder items. For example, scheduling your required meetings, filings and communications? Do your policies reflect your current procedures?
For the liability side, checking in with your insurance advisors is solid. Are you properly insured? Living in California, this has been a major issue for many Californians. In addition, looking at the type of insurance you hold is important too. Do you want to add anything else to it like an umbrella policy or employer policy? Sometimes a minor investment can provide much peace of mind.
Of course you can add to the list a check-in with your other professionals, financial advisors, fiduciary, accountants and insurance agent/brokers. Lastly, and most importantly pause to honor the planning you've done and get back to enjoying life.