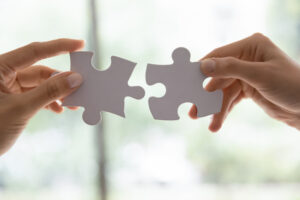 SONOMA, CA – February 6, 2023 – The combination of two local law firms, Haeuser, Valluzzo & Piasta (HVP) and Wright & Supple (W&S) expands HVP's services to include employment law counsel through a joint effort that redefines collaboration. HVP partners Mary Piasta and Tony Valluzzo continue to reinvent the law firm business model, working with W&S, a women-owned employment law firm led by Mary Wright and Oriet Cohen-Supple. As transformational change continues to rock the legal industry, this innovative approach offers clients the legal services they need across the full spectrum of business and employment law, while controlling costs to keep legal fees reasonable.
HVP's one-stop concierge services focus on business, real estate, estate planning and probate administration with an emphasis on legacy and growth for a broad range of legal needs makes sound business sense. Expanding its core practice to include employment law resonates with entrepreneurs, established enterprises, and the family-owned businesses that predominate in our local communities. Tony Valluzzo notes, "We strive to offer our clients the concierge service they have come to expect across the full range of business needs." Mary Piasta adds, "The collaboration with W&S gives our clients access to sophisticated employment law counsel across the full spectrum of California business."
W&S' work with HVP clients in need of employment law services expands the already formidable range of partners Mary Wright and Oriet Cohen-Supple's combined 42 years of experience. "We know how to resolve workplace challenges to keep businesses moving forward. Partnering with HVP allows us to offer the employment law counsel critical to managing one of business's most important assets—people—in an entirely new arena," comments Mary Wright. Notes Oriet Cohen-Supple, "Our affiliation with HVP gives local business clients access to employment law advice and counsel with a team they know and trust."
***
About Haeuser, Valluzzo & Piasta
Clients depend on HVP to chart a clear course that meets their legal needs. Much of our practice focuses on serving regional business owners concerned about their future, as well as the needs of providing for subsequent generations. From the wine industry to technology startups to ranchers, we value the trust our clients have placed in us and work hard to provide solid, effective, and efficient representation to meet diverse legal needs and support the ongoing need for succession planning that defines the legacies of individuals, families, and businesses.
About Wright & Supple
Mary Wright and Oriet Cohen-Supple are the founding partners of Wright & Supple LLP. Between us, we have 42 years' experience in giving advice and counsel to California employers and businesses. Both of us are the product of long-term big firm training and experience, and have advised and litigated on behalf of companies ranging in size from mom-and-pops to Fortune 100s. We formed Wright & Supple to allow us the freedom to add greater flexibility, creativity, and empathy to our legal practice.
Contact:
Mary Piasta, Partner

(707) 996-2131

Mary E. Wright, Partner

650-248-6490