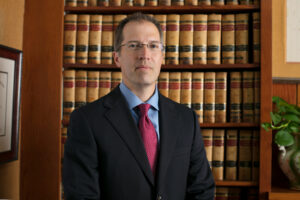 HVP Partner Tony Valluzzo Named to 2021 "Lawyers of Distinction" List by Sonoma Magazine
Haeuser, Valluzzo & Piasta LLP is pleased to announce that Sonoma Magazine has named partner Anthony R. Valluzzo for inclusion in its list of 2021 "Lawyers of Distinction" in the category of business law.
Sonoma Magazine's inaugural "Lawyers of Distinction" list recognizes the county's top legal practitioners. Candidates who live or work in the greater Sonoma five-county region were peer-recommended. A third-party research firm conducted the peer nominating and vetting process, ensuring its independence and authenticity. Inclusion in the list is based on the opinions of responding lawyers, and no one can pay to be included.